Apricot Daisy Dog Flower Collar
Size
X-Small 8 1/2" to 11 1/2"
Small 10" to 15"
Medium 12" to 20"
Large 16" to 26"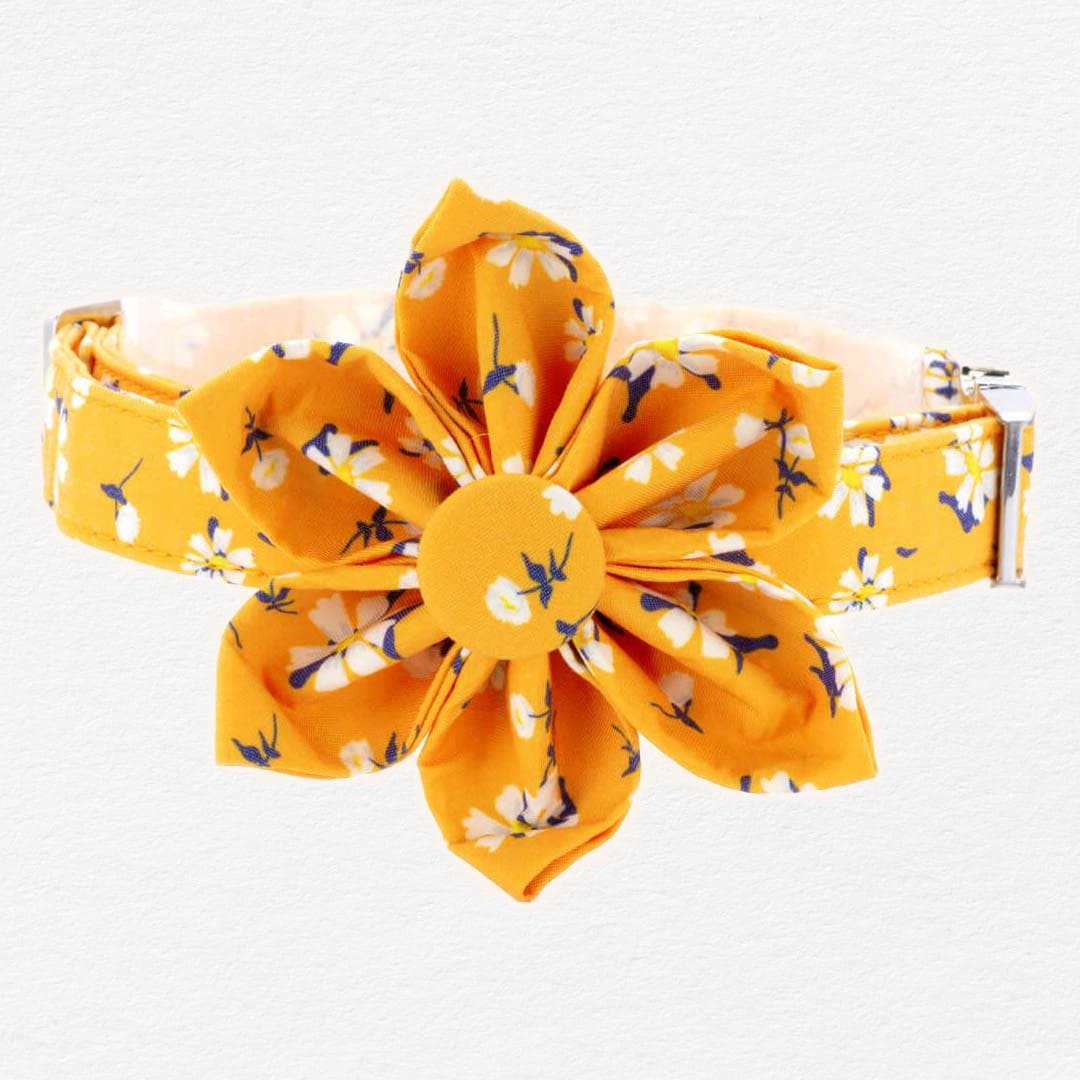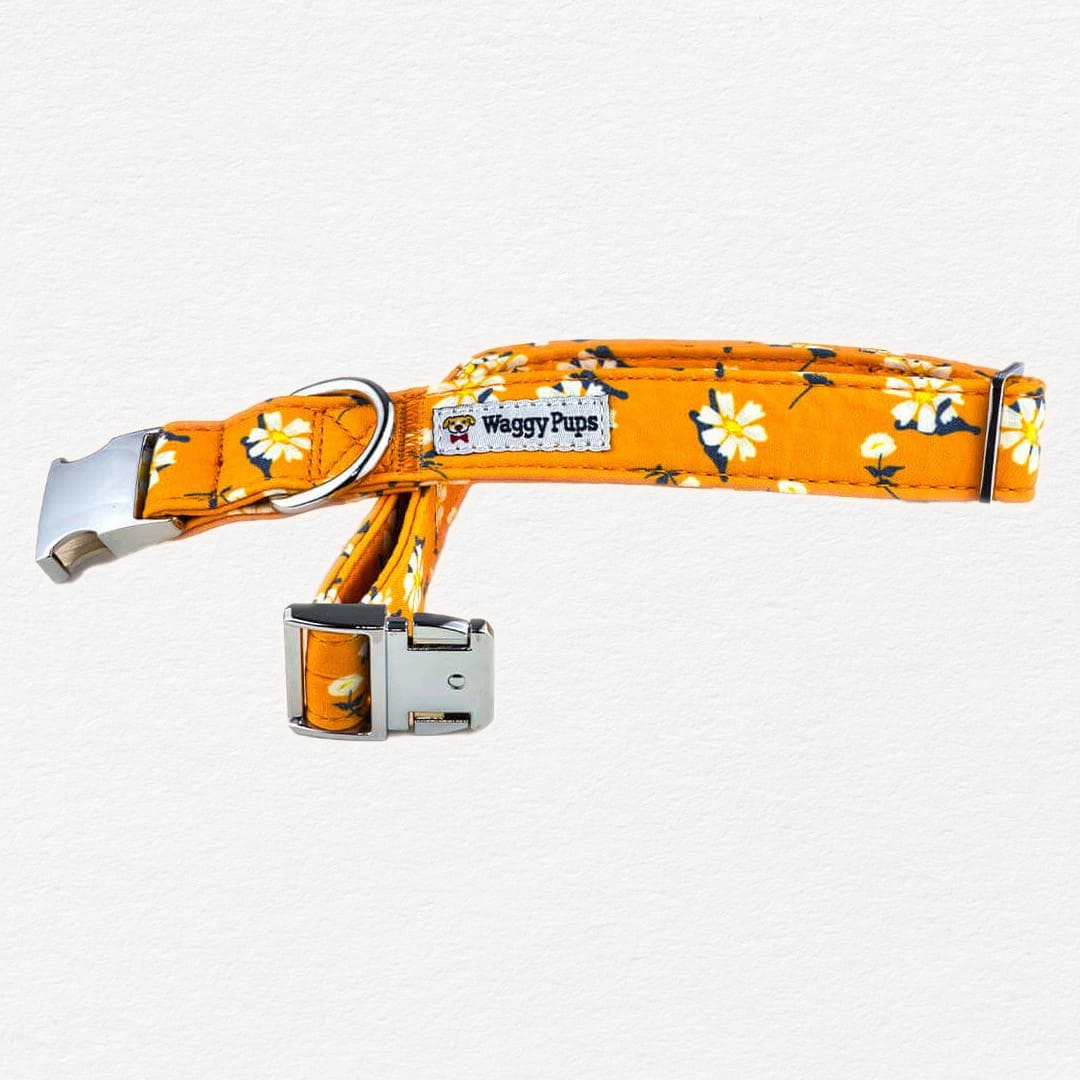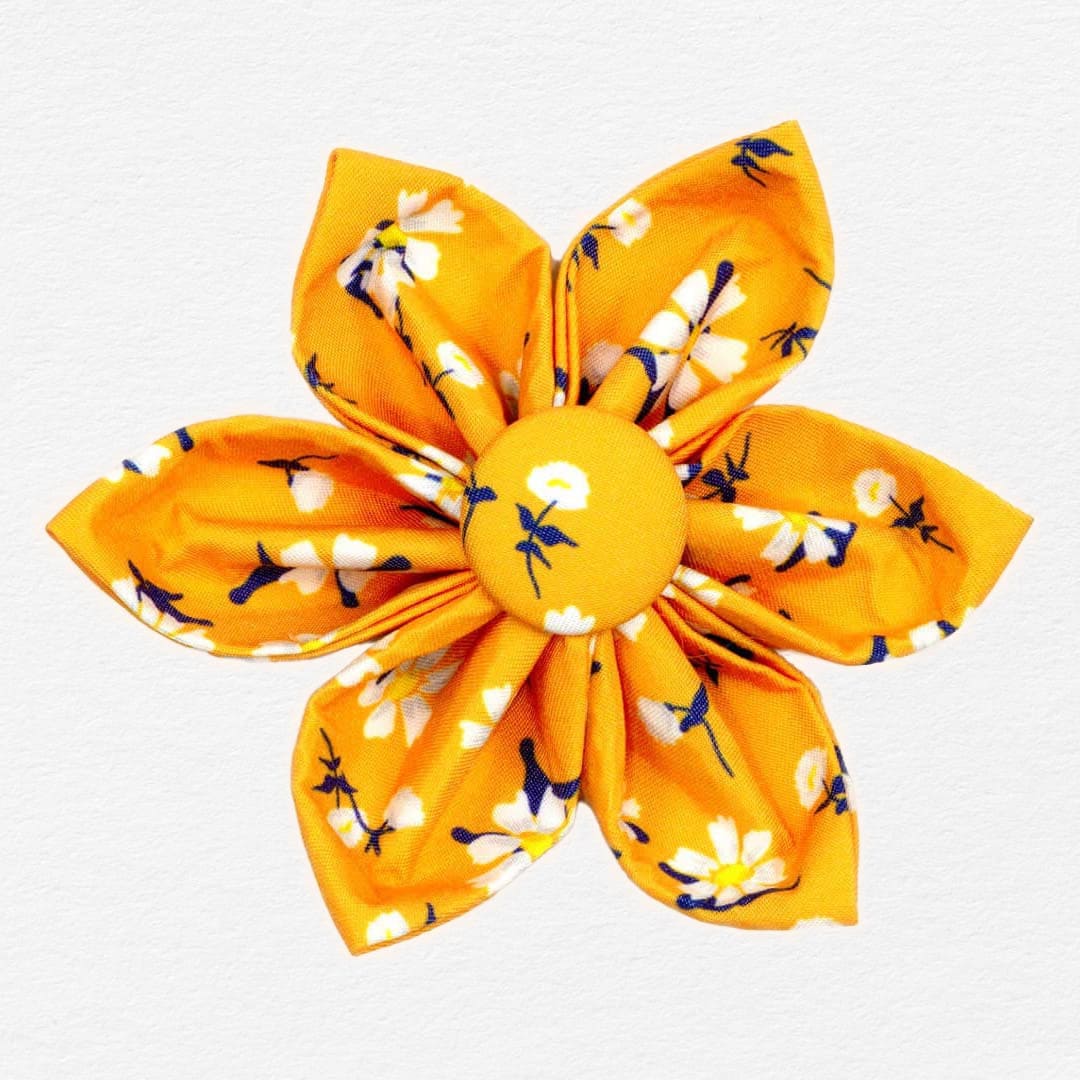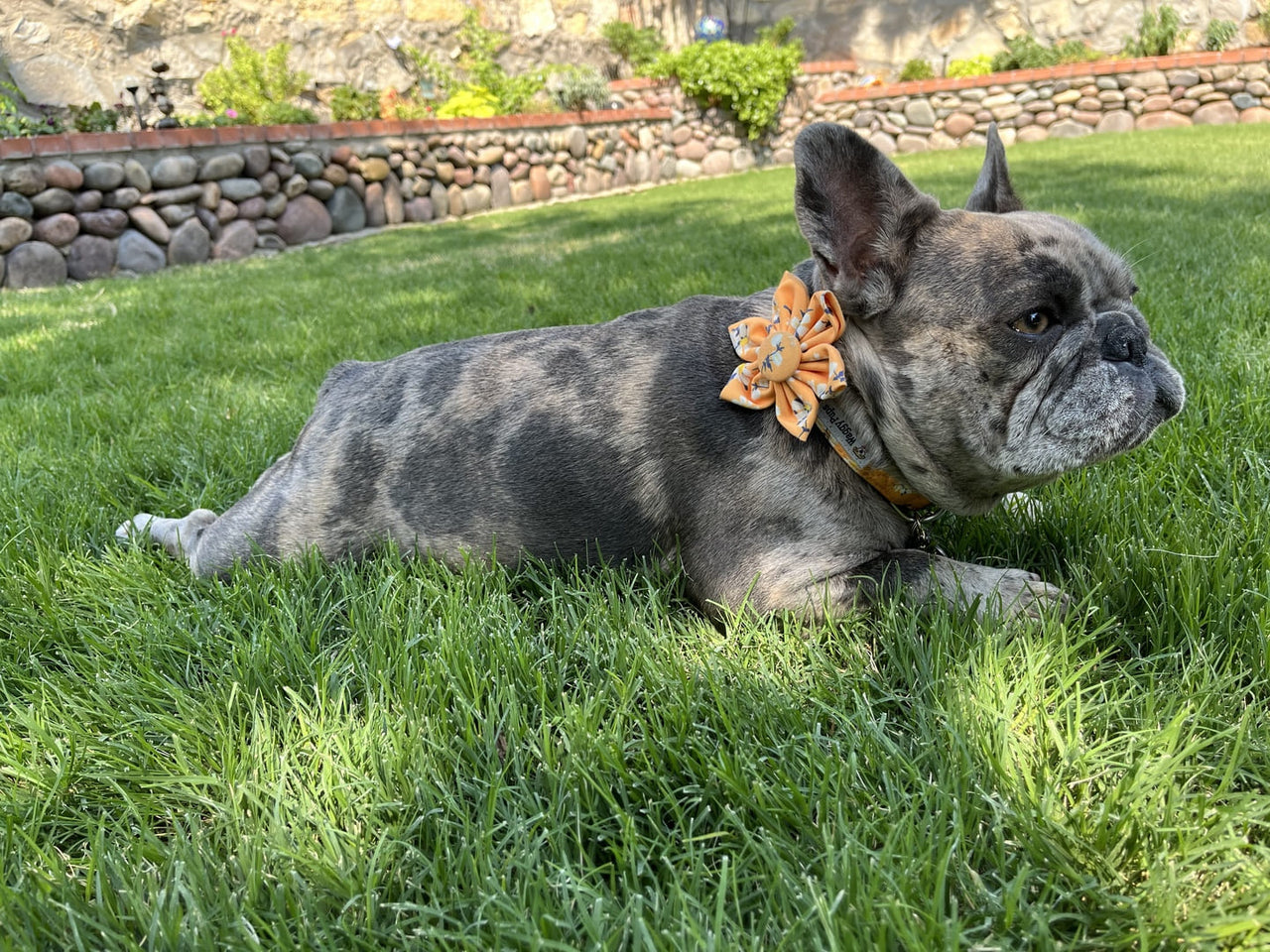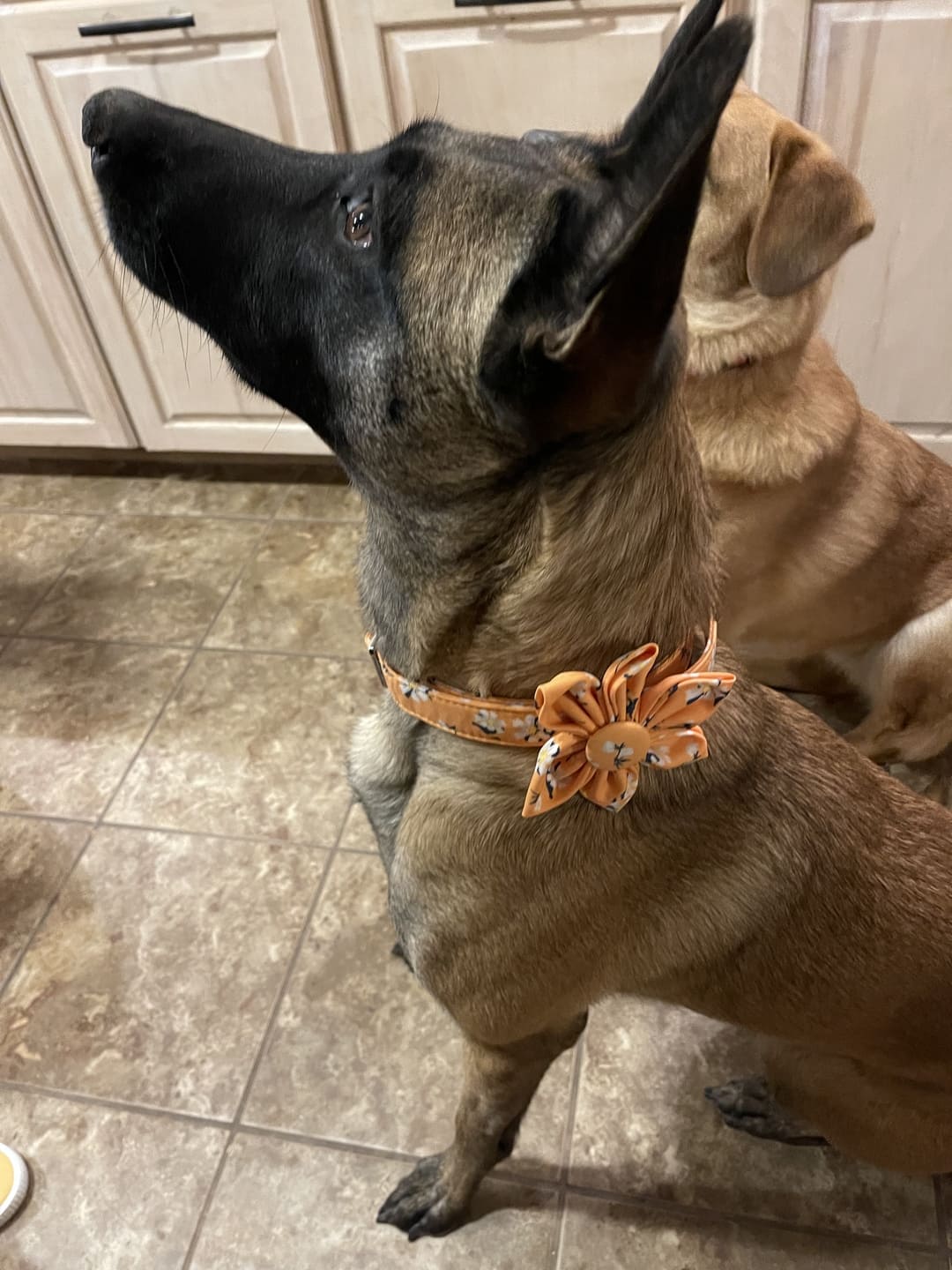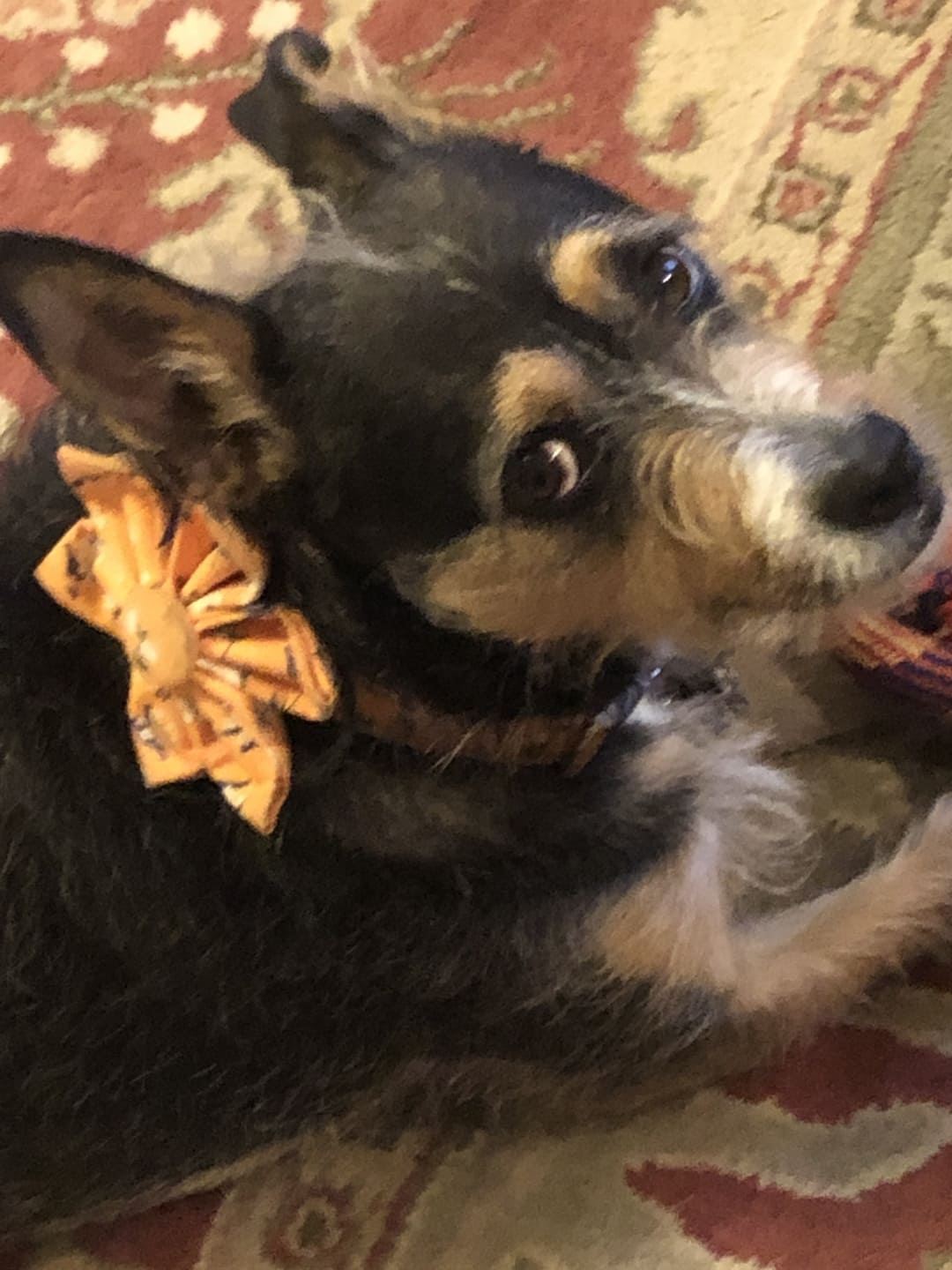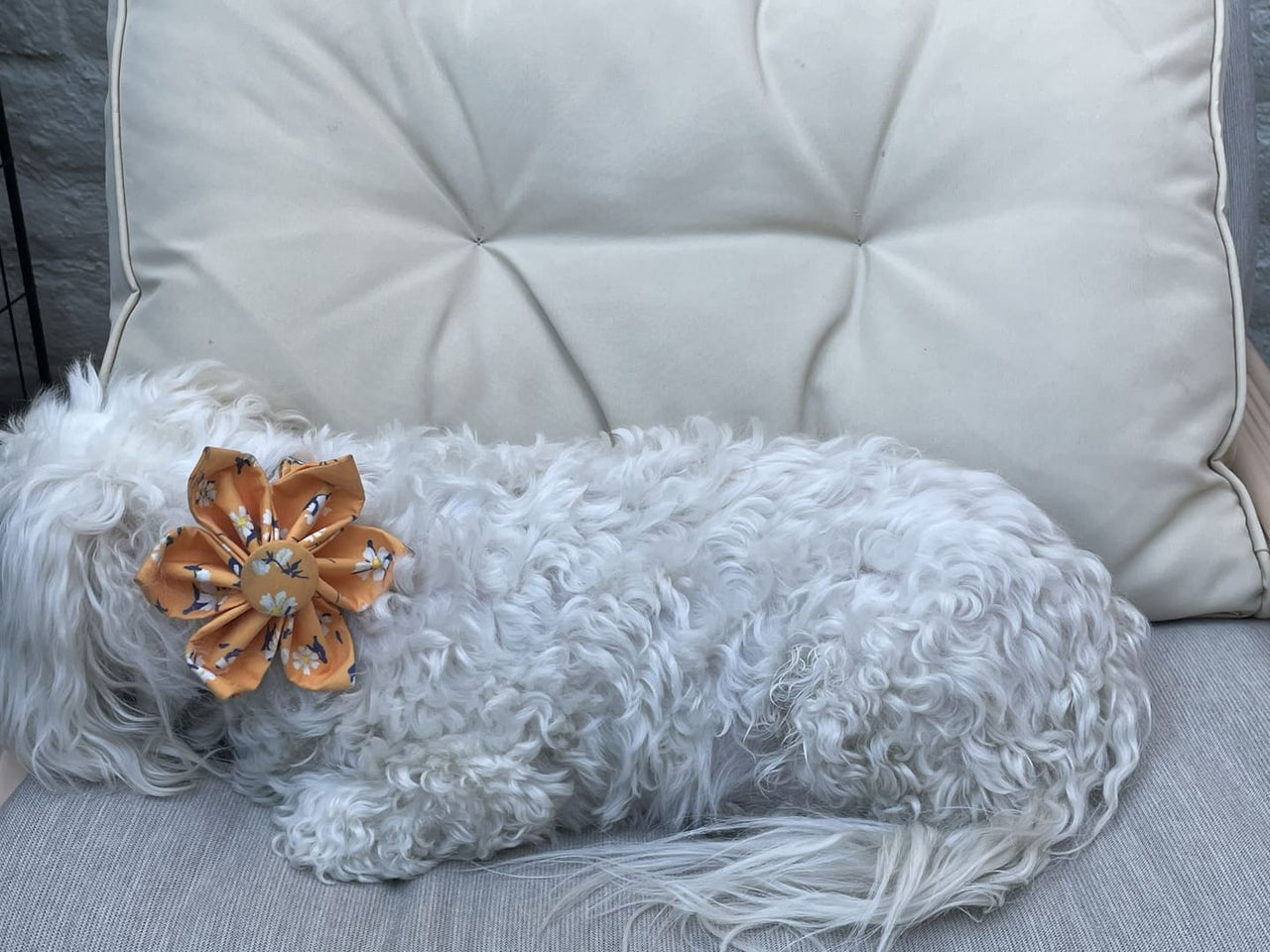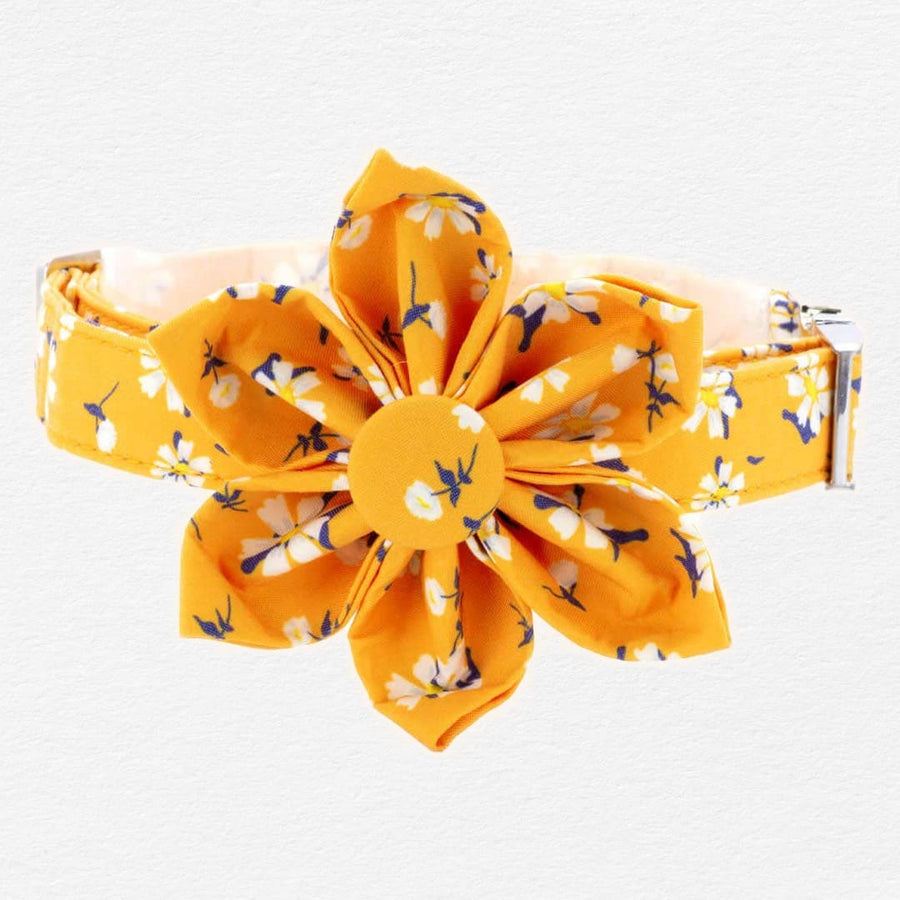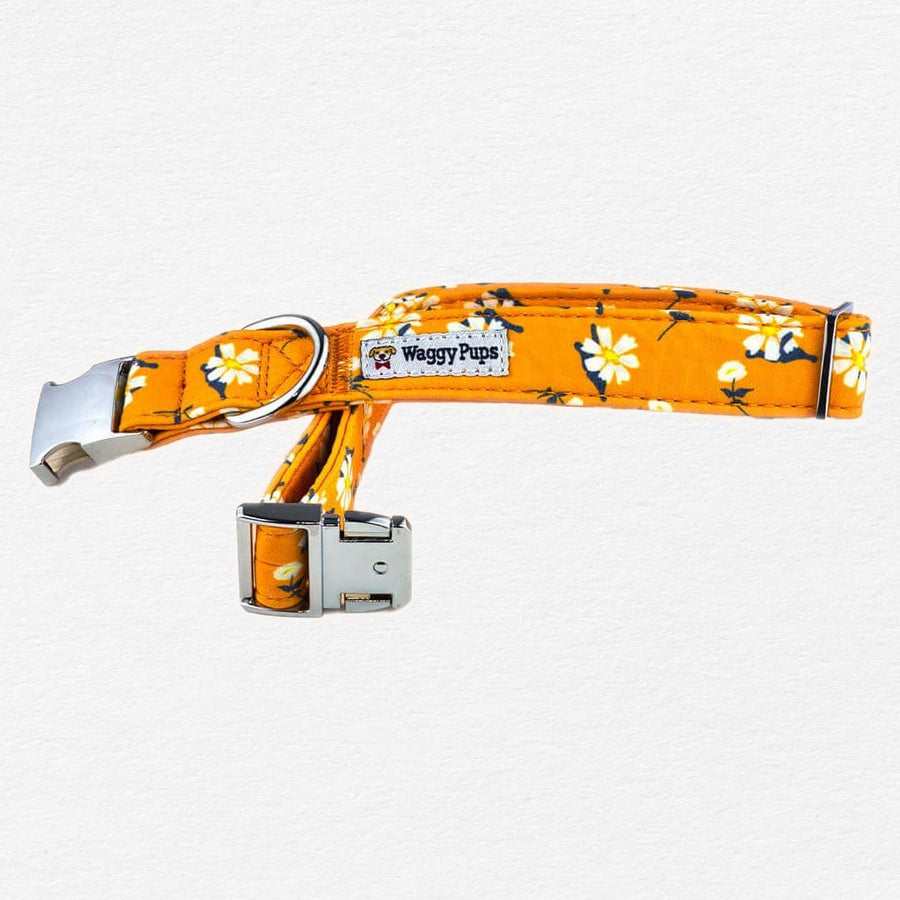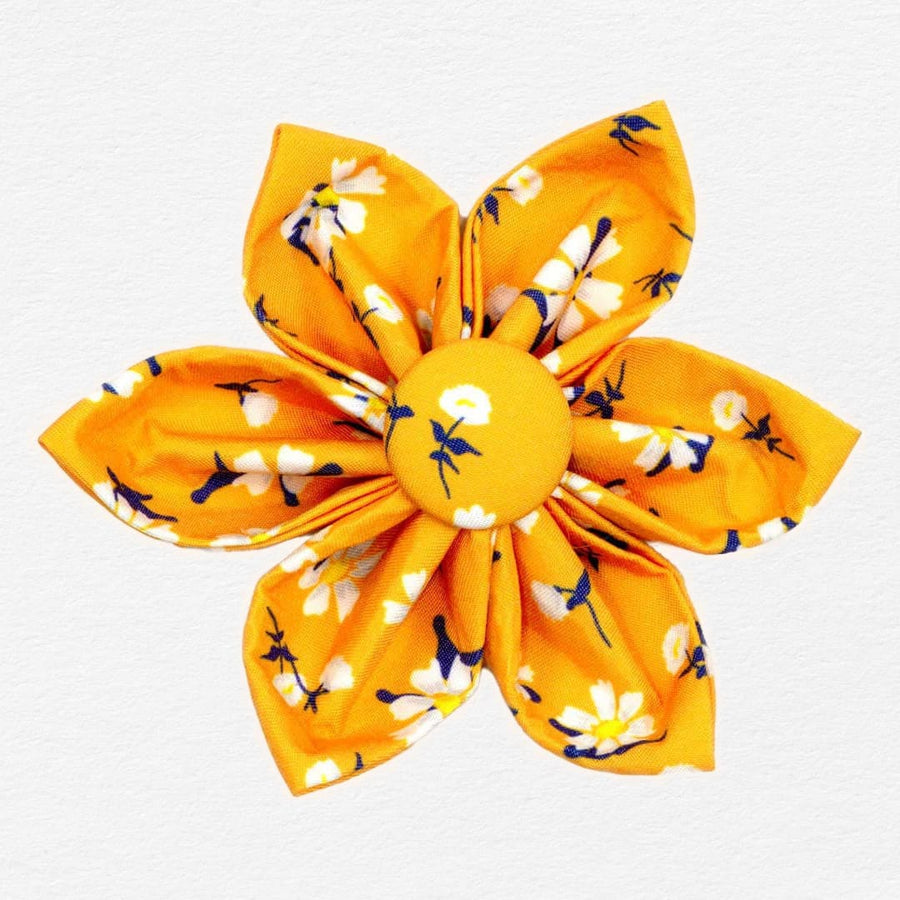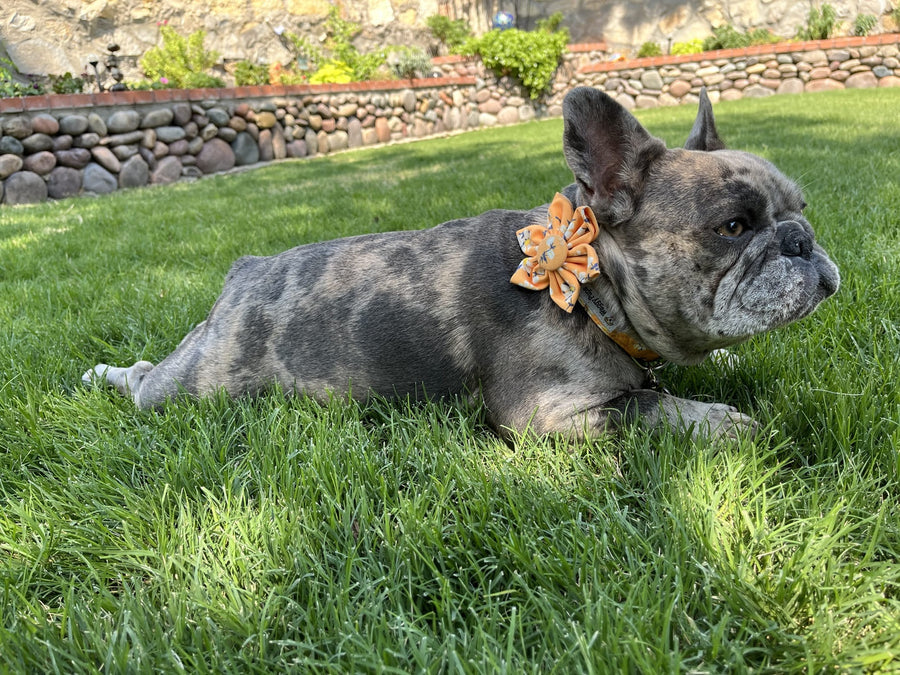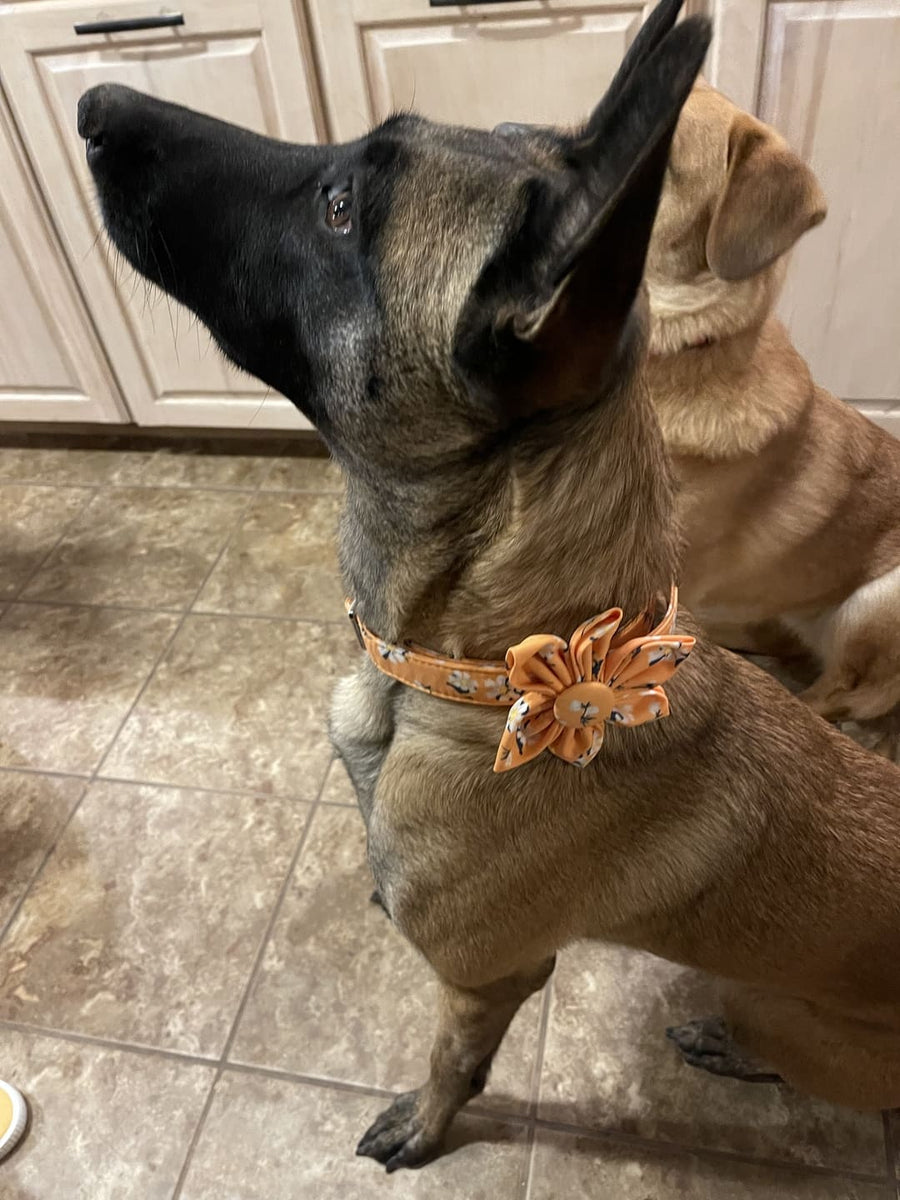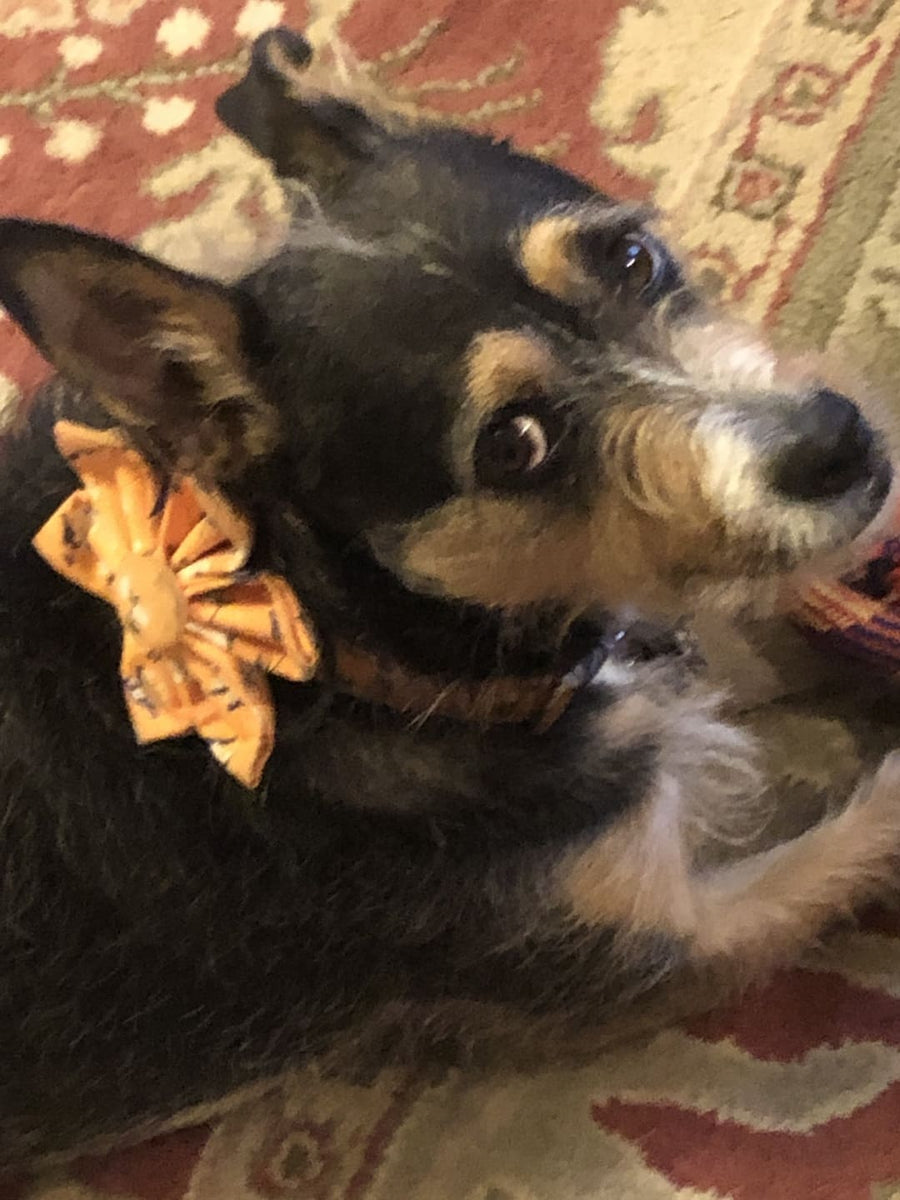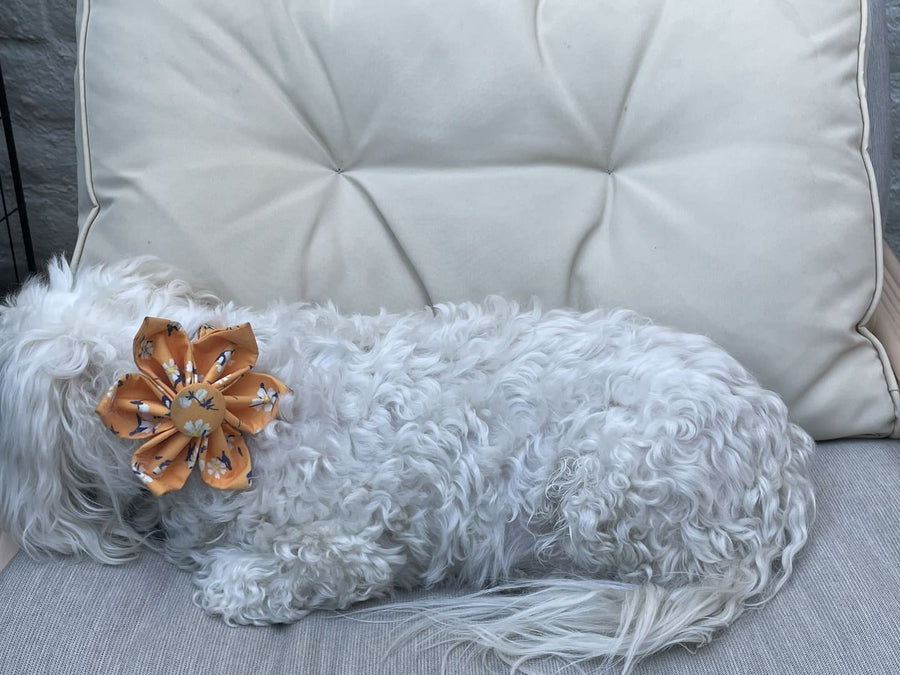 Previous Product

Next Product
Loved our Birthday Girl in her new precious Apricot flower collar! Such a well made collar and the material is soft. The fabric color pops against her coat and the flower holds its shape without being stiff and uncomfortable for her.
I love to dress up my Charley with seasonal collars and this hit the mark for spring!! She is ready to go. So beautiful and very sturdy for her energy level!
This is a precious collar for your most precious baby! My sweet Malshi Daisy loves the attention she is getting with the beautiful apricot collar with the removable flower! It is comfortable for her: soft and weightless. I highly recommend this collar and loved how they called me to answer the question I had before I purchased this birthday gift for my baby!
Thank you for shipping so fast! I LOVE your flower collars! So adorable!
Exceptional Customer Service
Woman-Owned
Small business in Virginia