Top Dog Classic Bomber Dog Coat
Size
X-Small 10-13" (Chest)
Small 12-16"
Medium 15-19"
Large 18-23"
X-Large 22-27"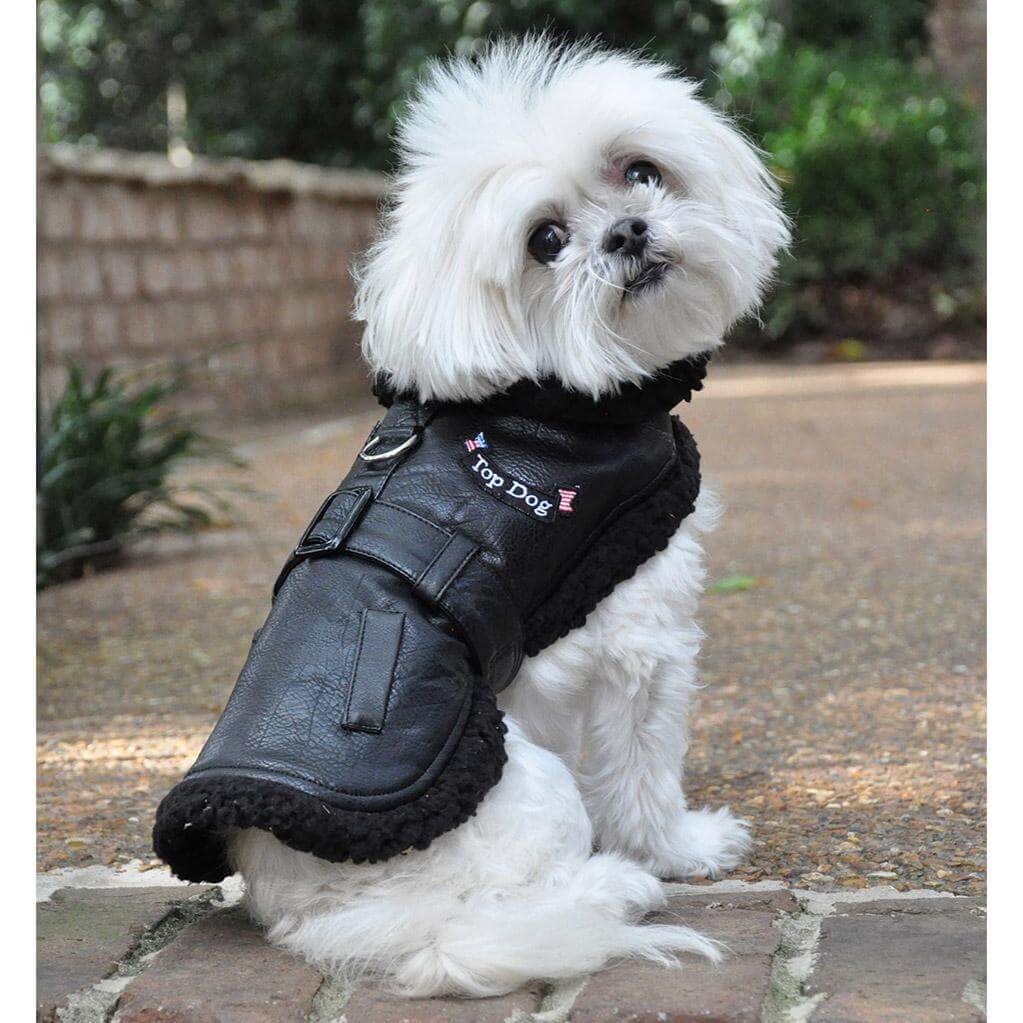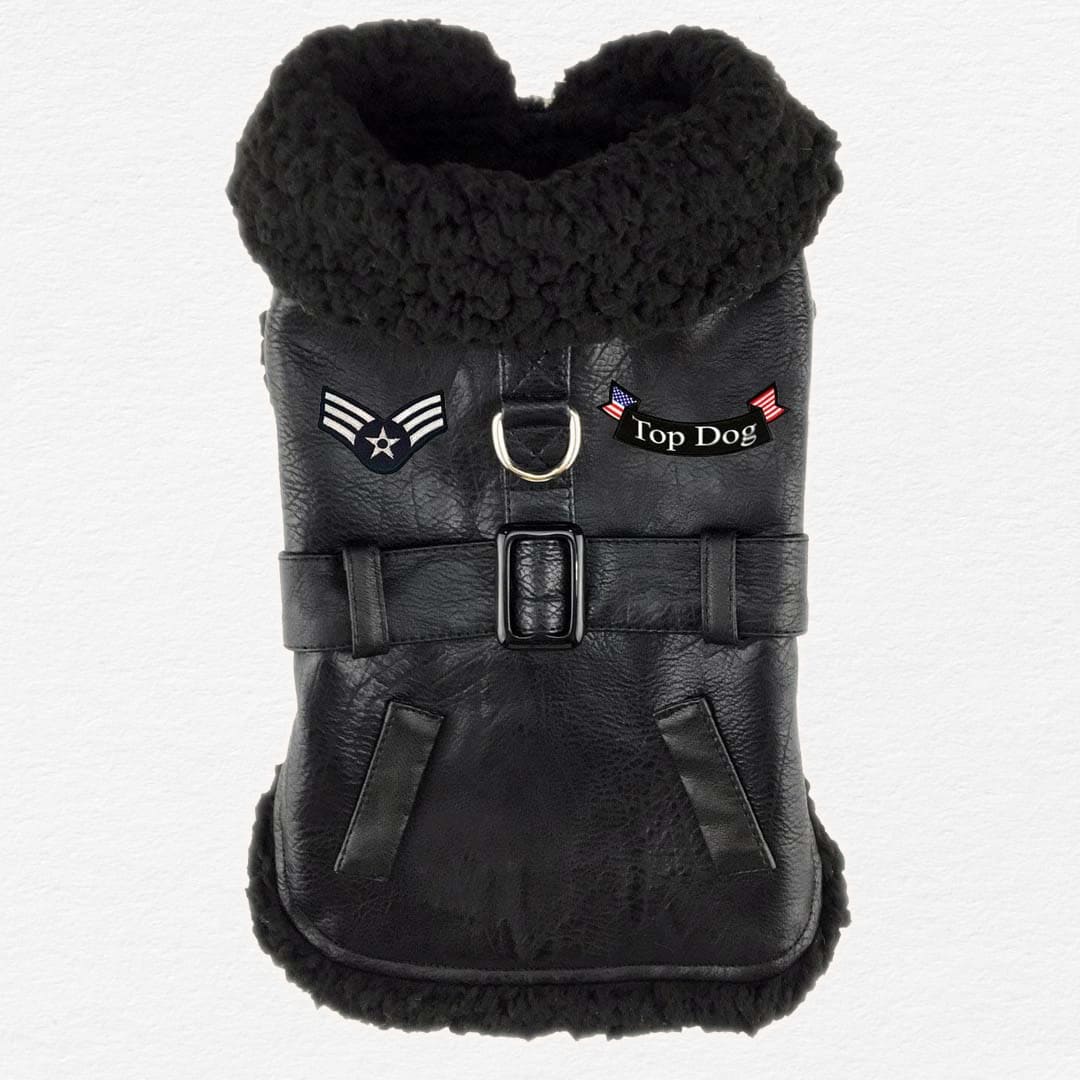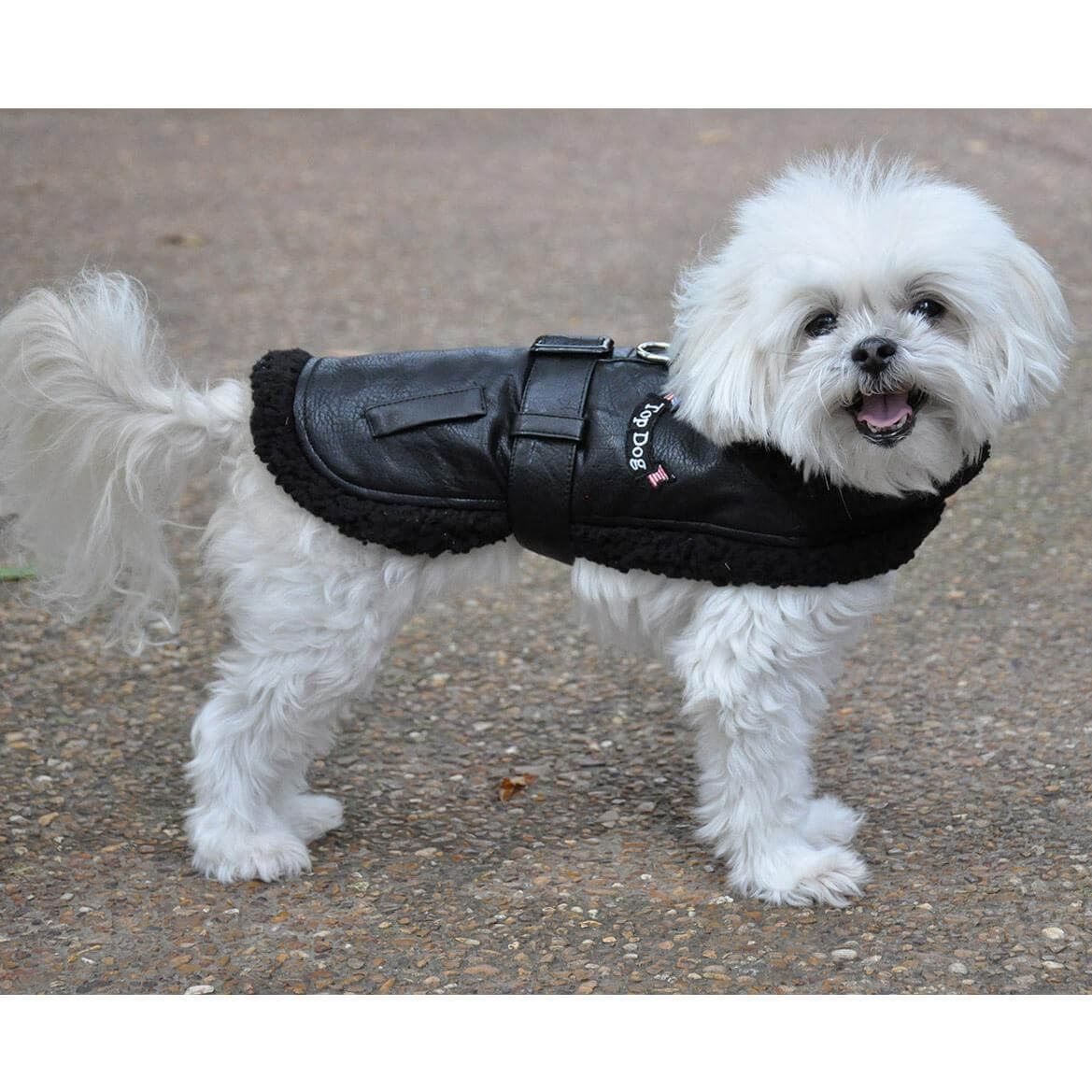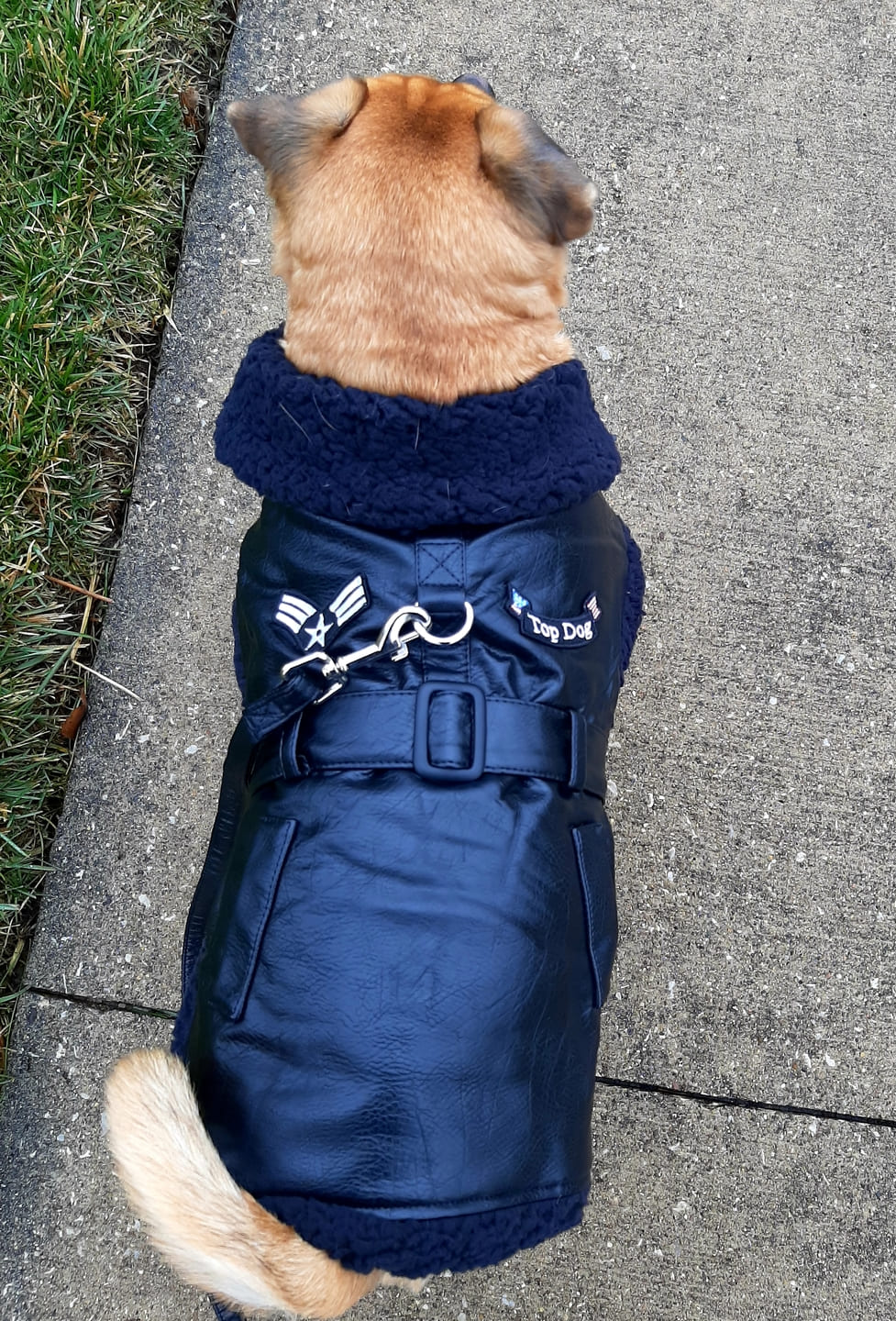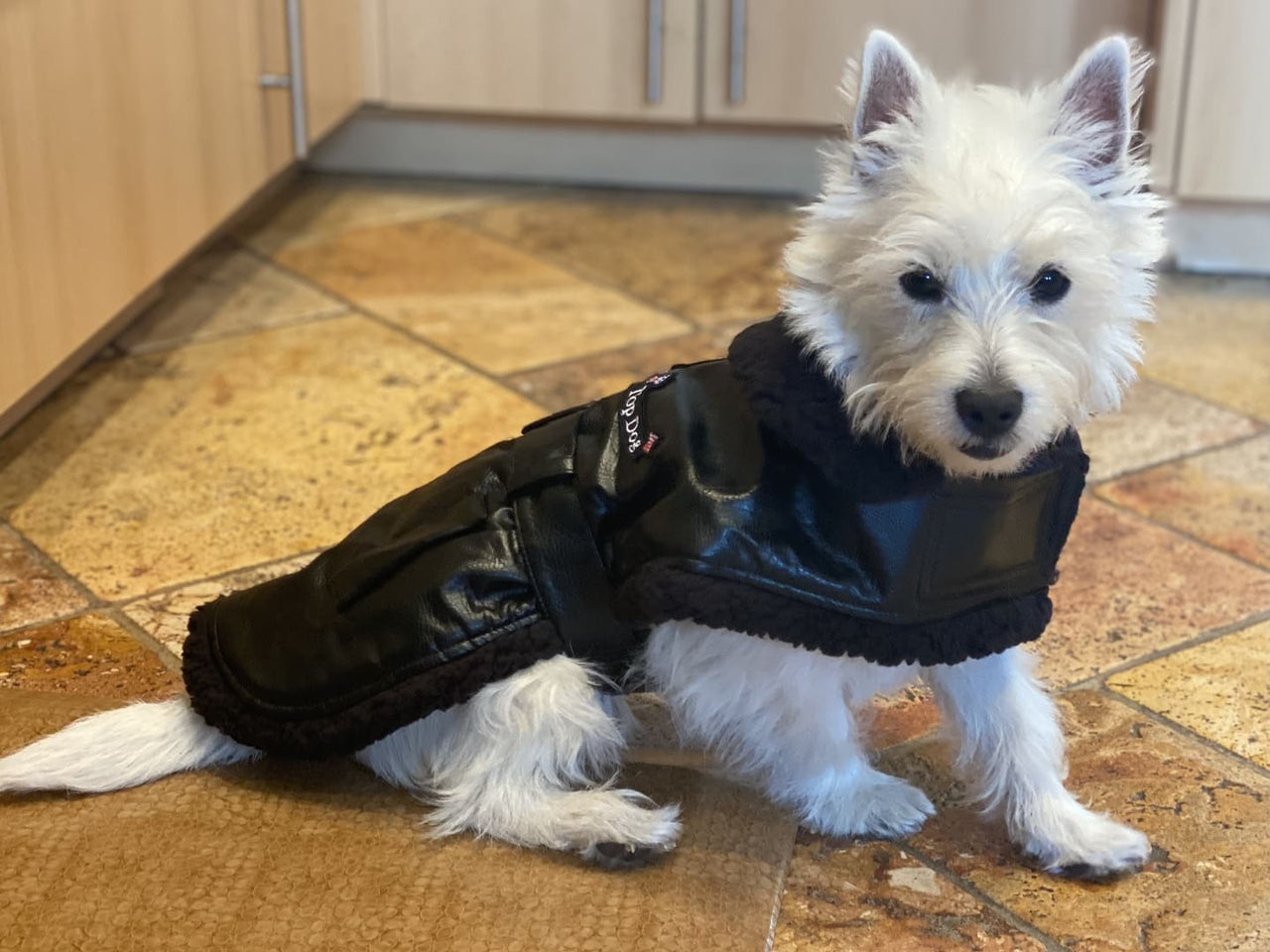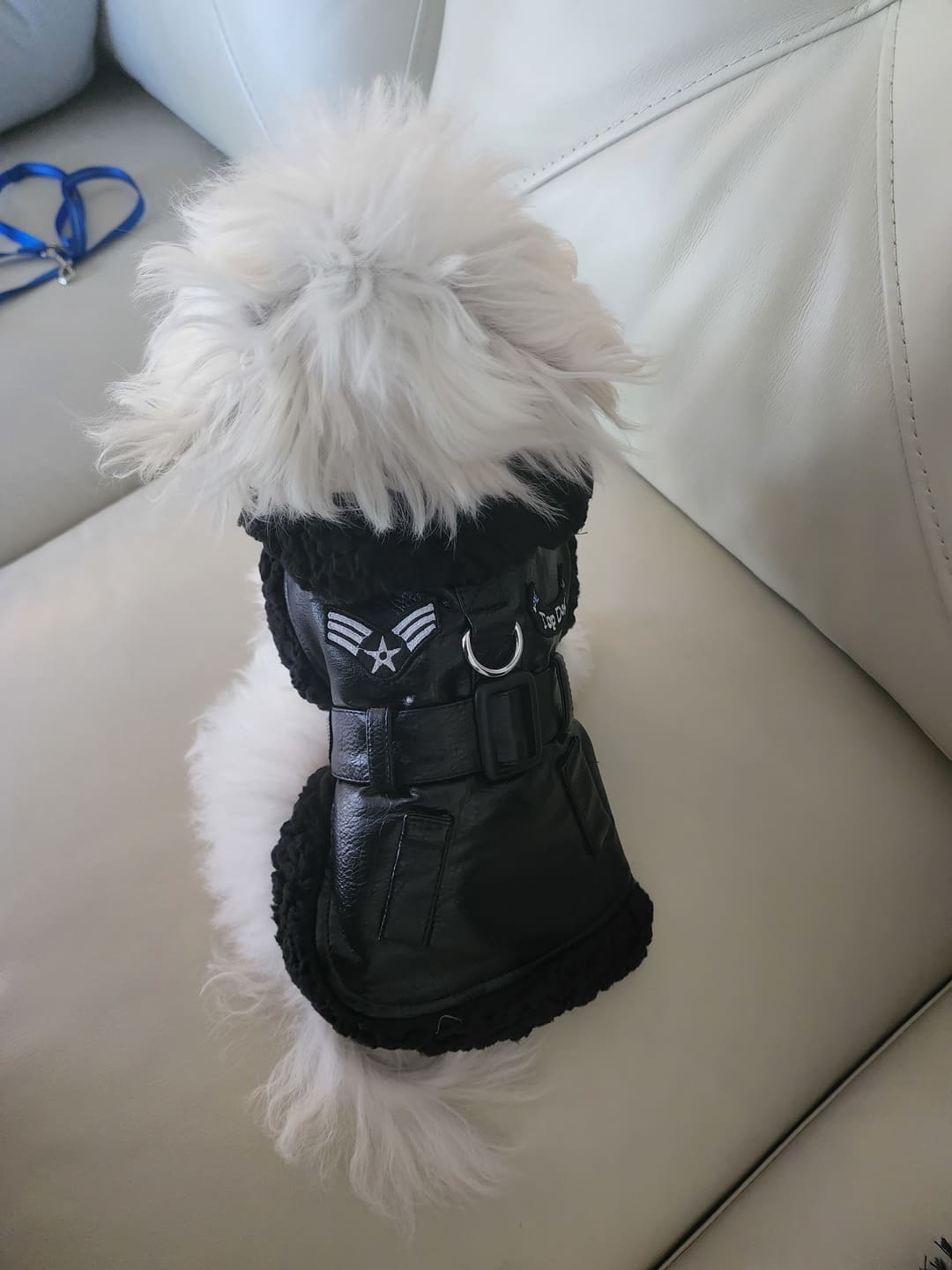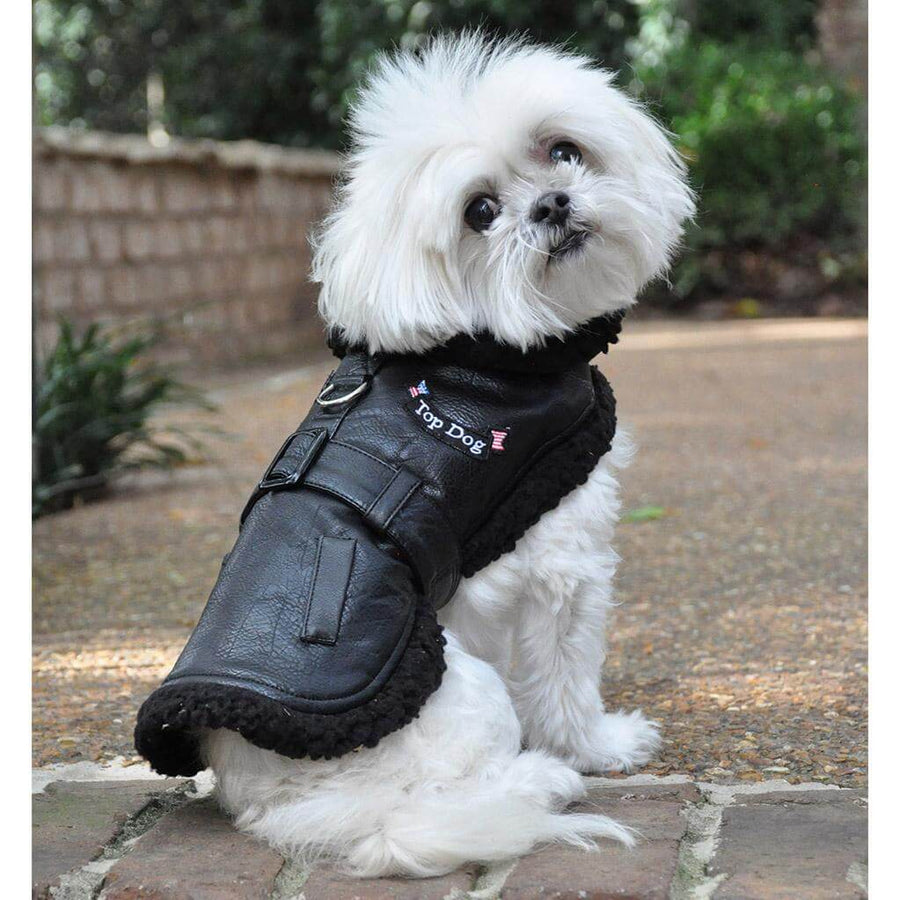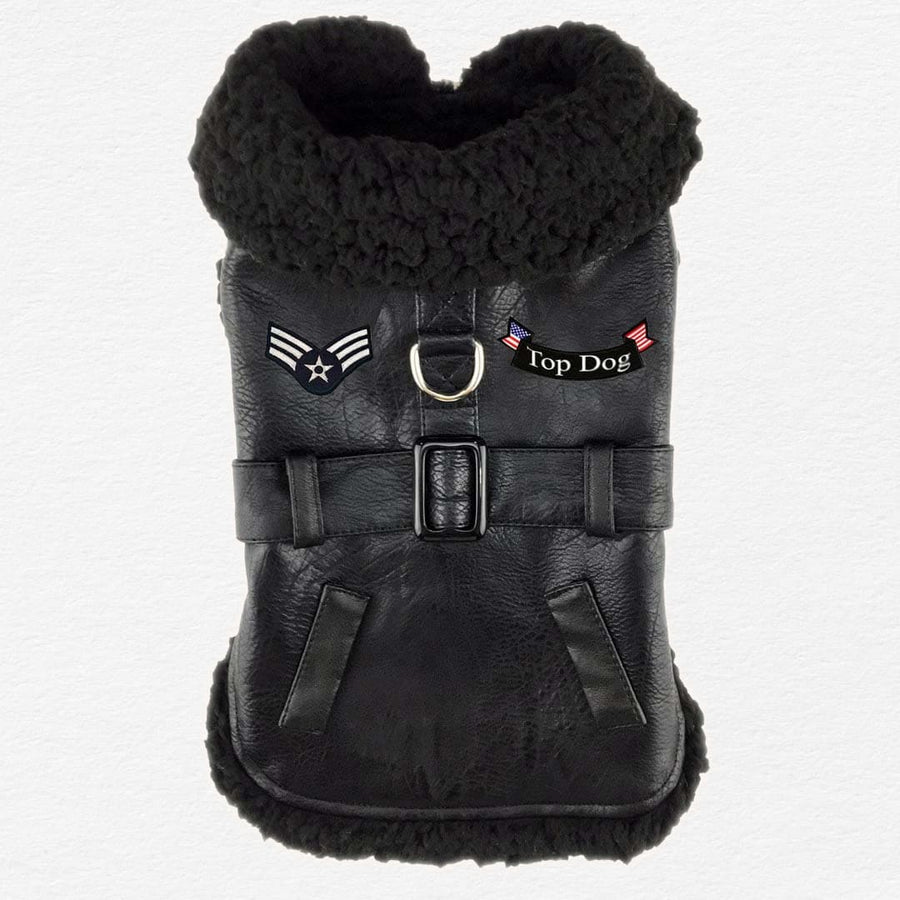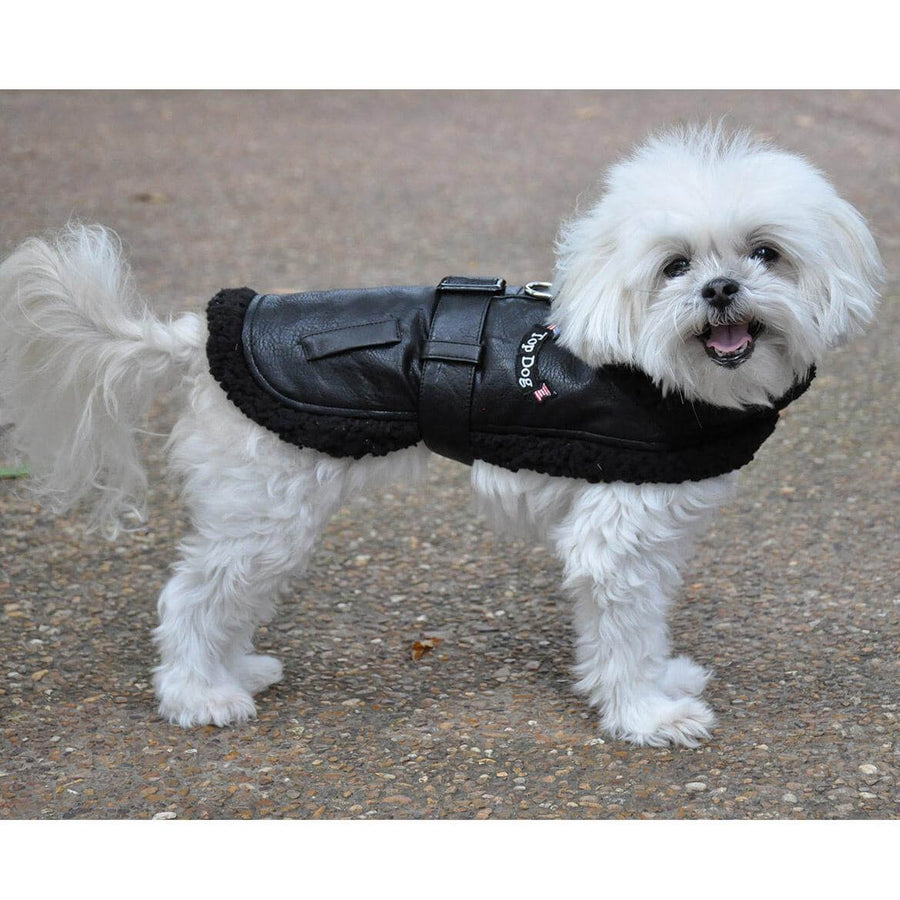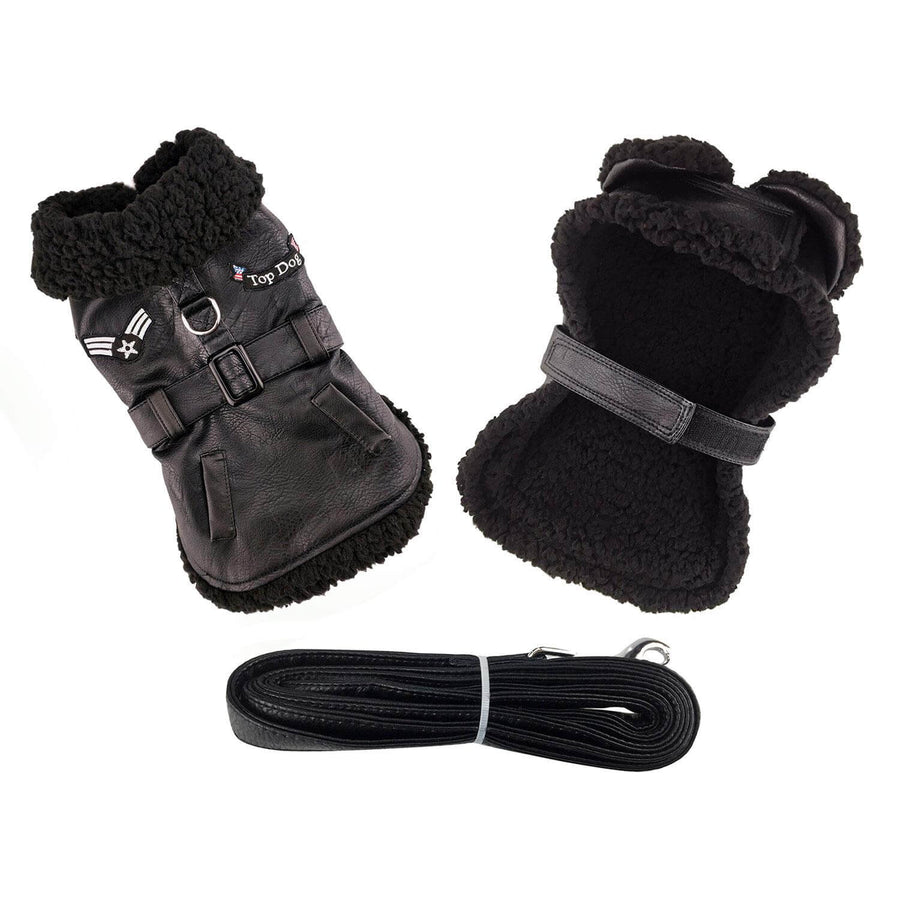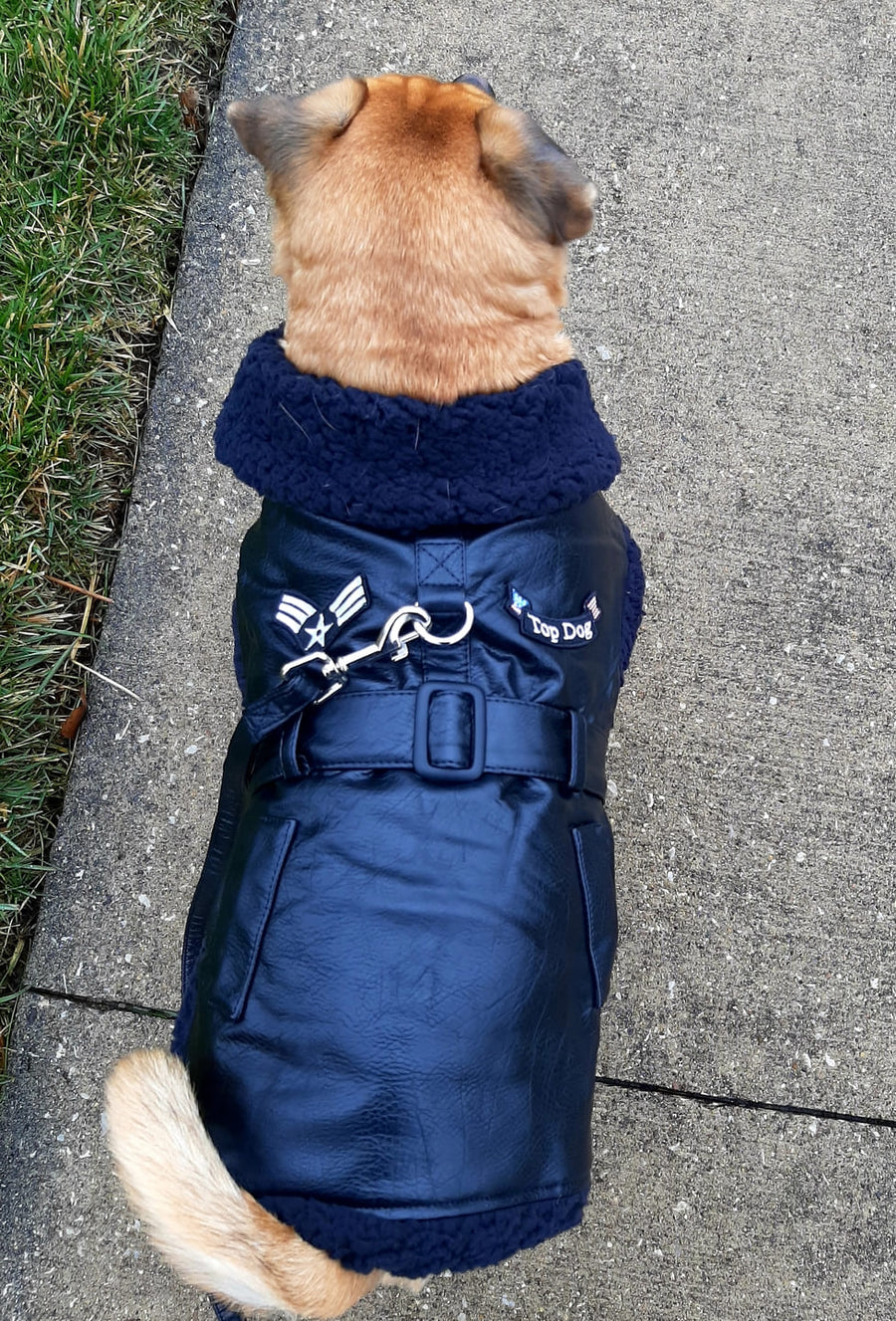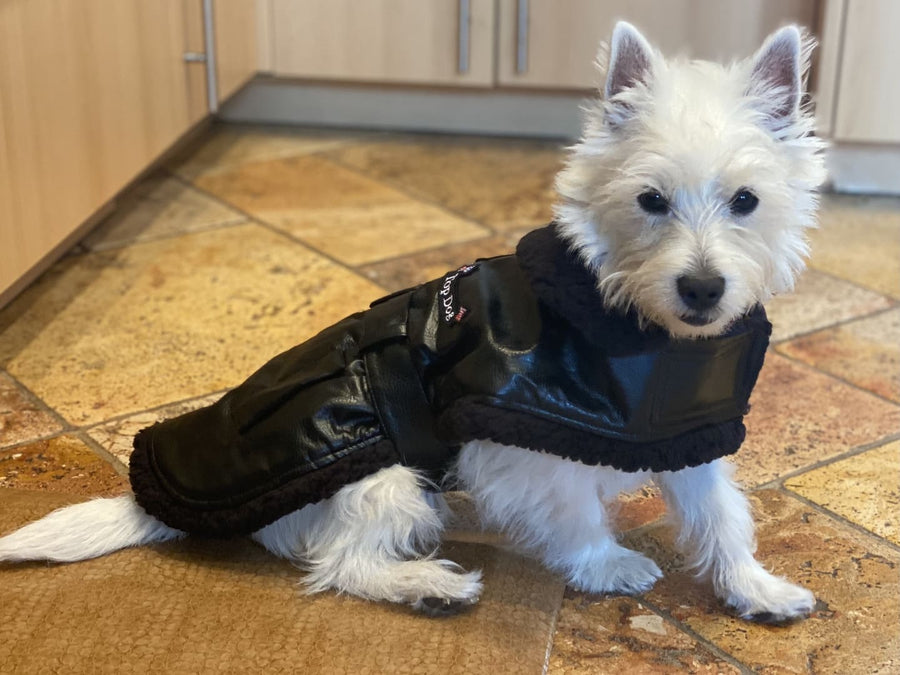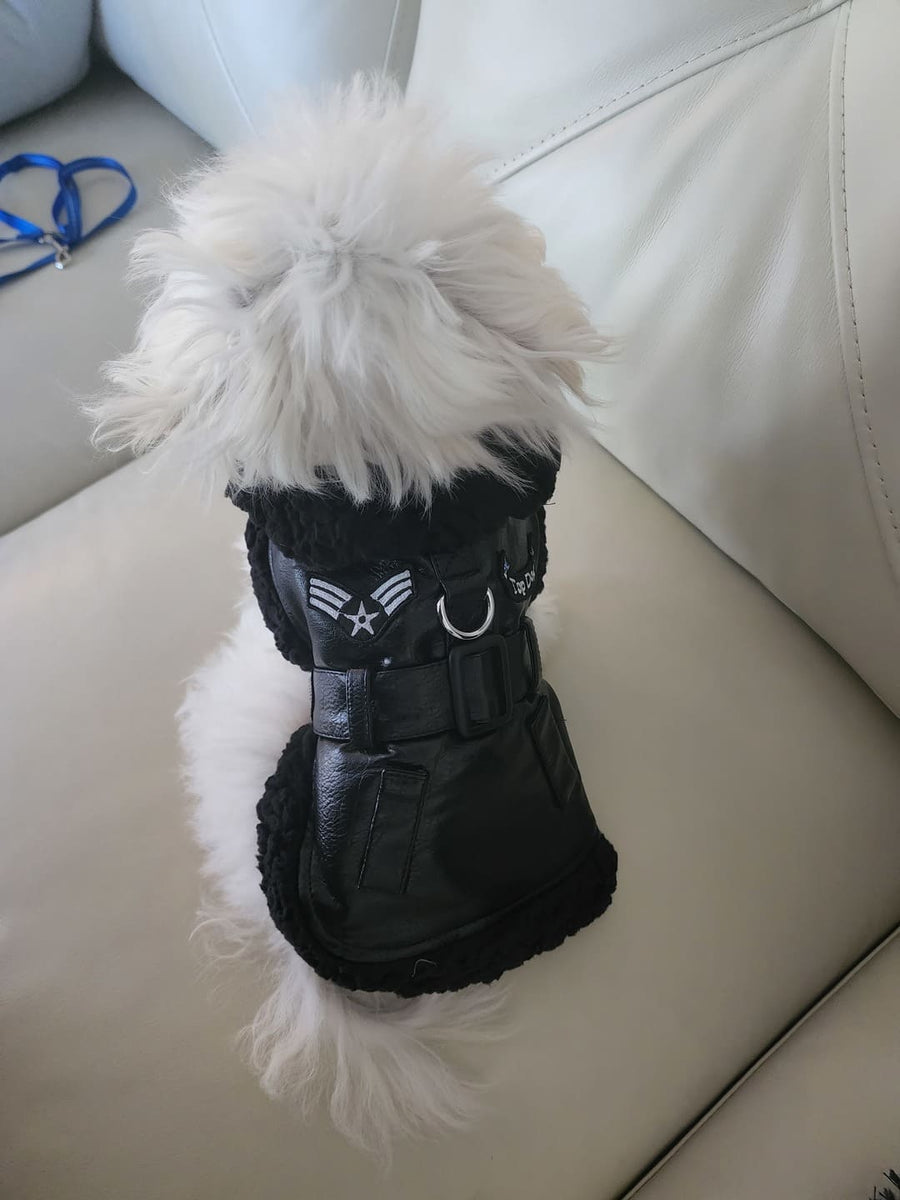 Very cute. Love the detail, well made. I hope you get the brown back in stock.
Omg! Softest, cutest coat ever! And comes with a matching leash. The leather is pleather, so no animals harmed to make it.
This is a well made winter attire for my precious dog who absolutely loves it... I'm so glad I bought this and the price was absolutely perfect and the fit was like it was custom just for her...
She couldn't be happier and loves wearing her coat
Once again well packaged and delivered as promised. This coat fits nicely and easy to put it on our dog
The only drawback is that when she wears the "airman" coat she doesn't want to walk as far or as fast, hopefully in the future there will be a field jacket available.
This is the best place to buy your pet's clothes.
Exceptional Customer Service
Woman-Owned
Small business in Virginia